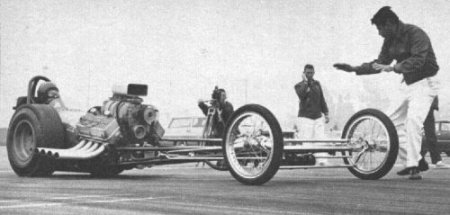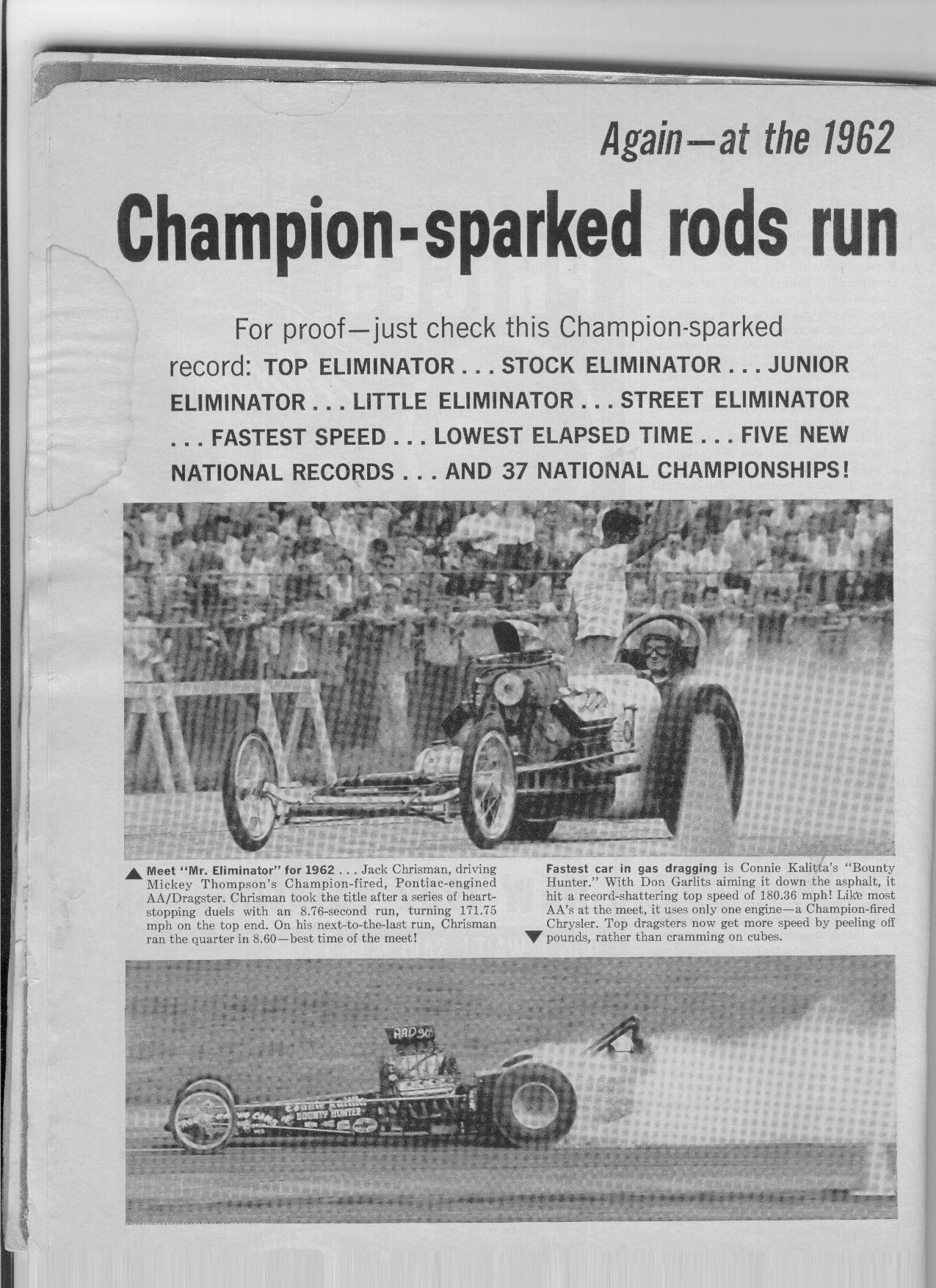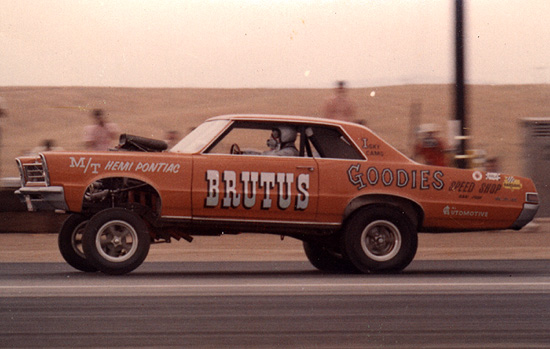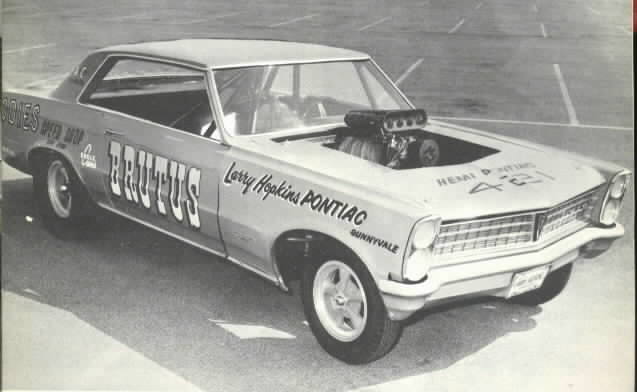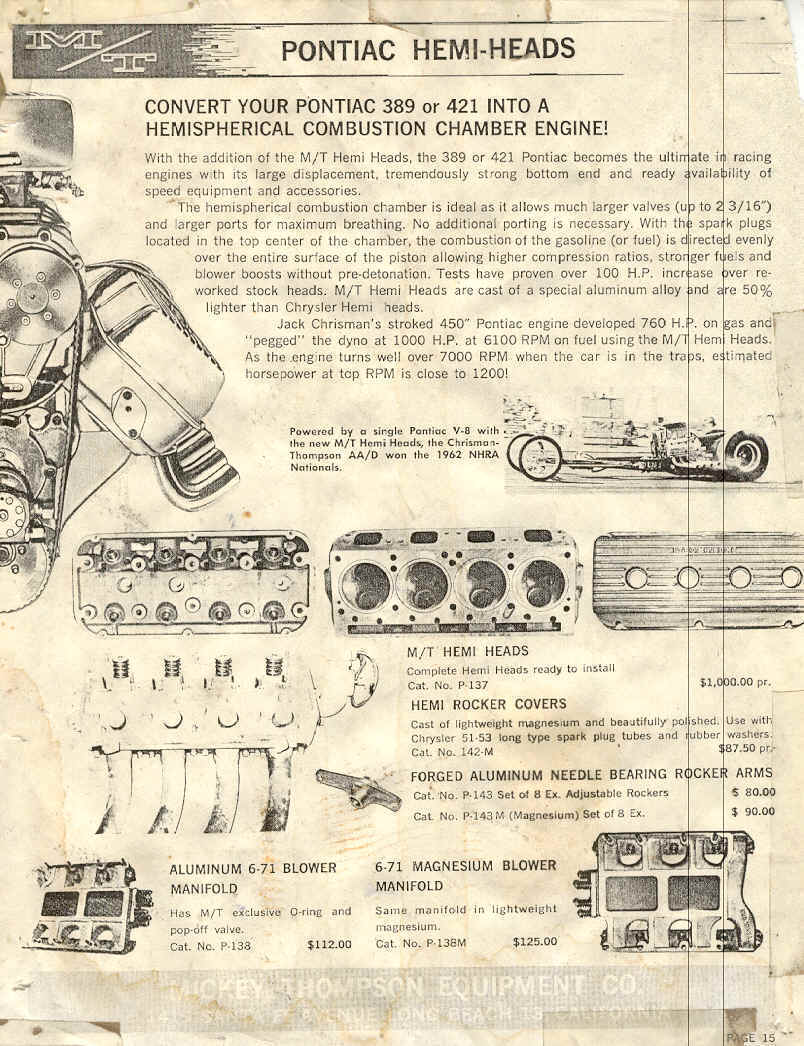 The M/T HEMI Pontiac page
More pics and information will be posted on this page as time allows. Consider this your home for HEMI Pontiac info. Note- The M/T HEMI was NOT a design model, or an experimental protype. It was actually developed and produced! And it was successful and dominant!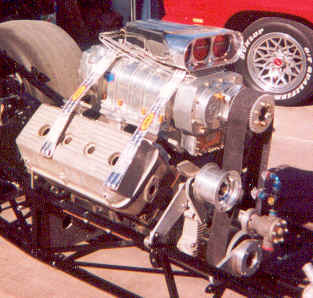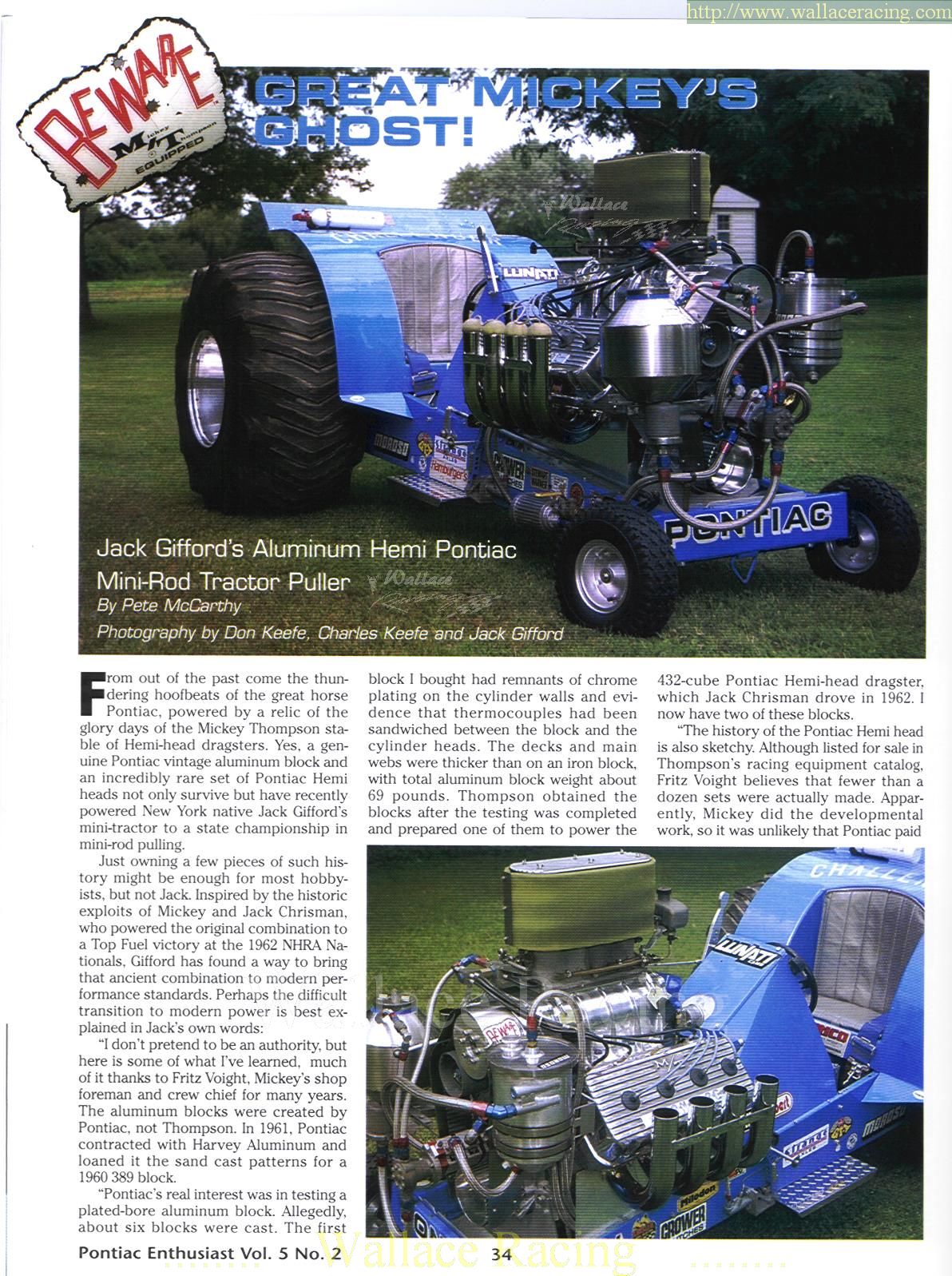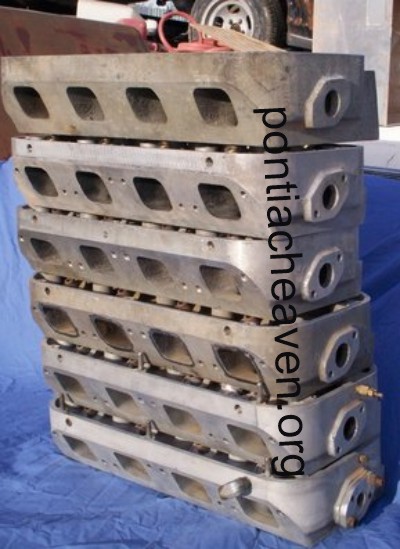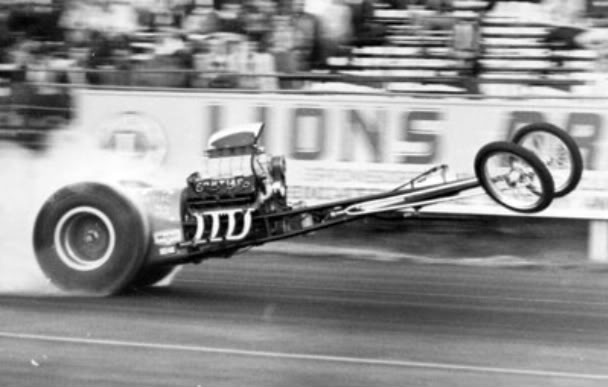 D
Competition Eliminator Winner- 1967 AHRA Winternationals- Beeline Dragway. Set low ET & MPH records as well as winning. M/T HEMI Pontiac Tempest. Driver Larry Edwards.
ouble click to edit
D
Jack Chrisman driving for Mickey Thompson won Top Eliminator at the '62 US Nationals with the HEMI Pontiac. Set low ET. Won over Don Garlits.
ouble click to edit
Do
Jack Gifford of Phelps, Ny built a M/T HEMI Pontiac engine making many of his own parts and won countless races against much more modern alum chevs and eventually won the championship for his class!
uble click to edit
DM
Mock up of custom tall deck 577" HEMI Pontiac
with 14-71 blower, Enderle injectors
ouble click to edit
D
Out for a fun day at the lake in the world's only
known original M/T HEMI Pontiac engine!
ouble click to edit
D
Partial view of M/T HEMI Pontiac cyl heads
in the Pontiac Heaven collection
Do
Factory Pontiac HEMI cyl block cast for the HEMI Project. 1 of about 5 made, not known how many remain besides this one