PONTIAC HEAVEN Museum section
The idea for a Pontiac Heaven Museum has been in progress for some time. Originally planned to be in Maricopa, Az, the location has moved to the milder climate in eastern Arizona near St Johns. Situated on 12+ acres, land has been purchased and paid for, permits approved and Pontiacs collected along with much memorabilia related to Pontiac and the era 1955-1981. About 60 Pontiacs have been collected and set aside for refurbishing and restoring. Along with the museum will be a race car/fab shop.
We are currently in the building fund mode. Once a building is up, we will be able to move forward and start to complete the restorations already started and then start on the remainder of them.
Here is a list of some of the Pontiacs collected for this museum-

NOTE- these cars are for the museum, not for sale.
to donate a car, parts, your time or for other inquiries contact Steve- steve@pontiacheaven.org or call 480-899-7873
or cal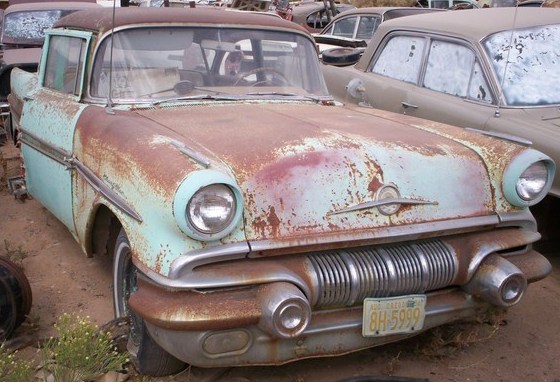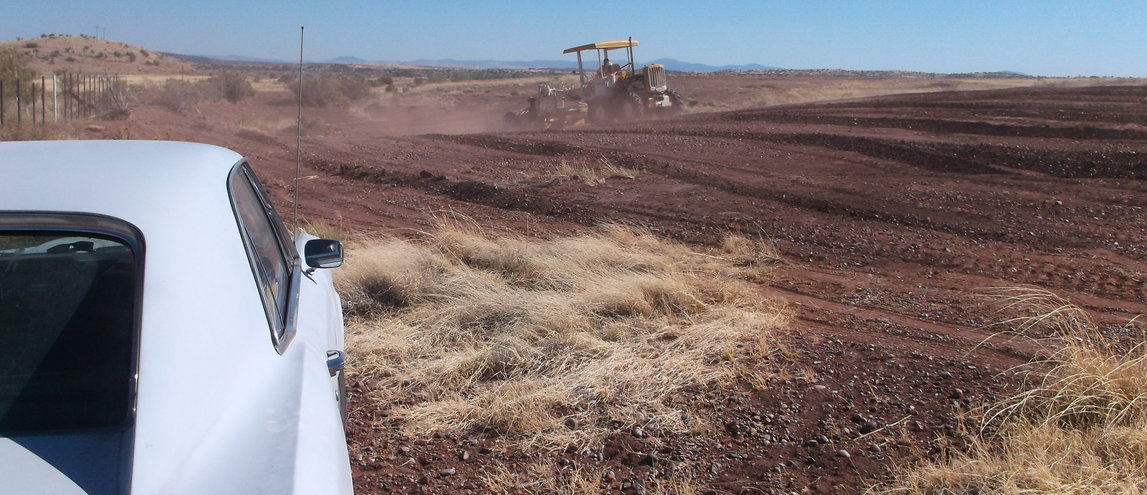 A road grader has been secured from good Friend Ferris. We have been working on leveling off the front 5 acres for the new Pontiac Heaven yard. There will be room for about 1,000 Pontiacs or as many as I can find. We are also grading/leveling the area where the museum and shop will be located.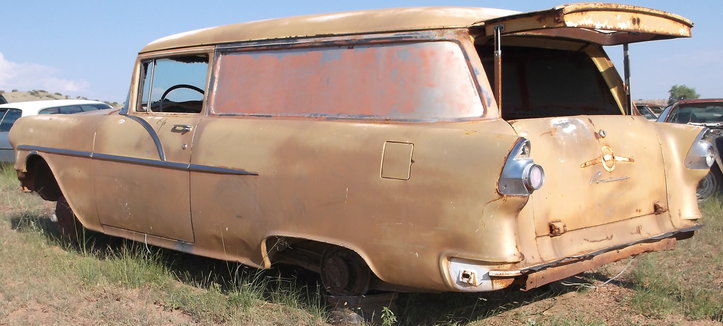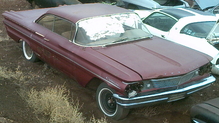 1955 Chieftain 2 dr ht. - 287/auto. Currently waiting for its scheduled headliner instalation
1956 Chieftain 2 dr station/panel wagon. Probably will be built as a hot rod with tilt front end. eng/trans to be decided.
1957 Chieftain 2 dr sedan- 347,auto, ps. Has been off the roads since 1970
1958 Chieftain 2 dr sedan. 370, 3spd
standard trans. Has been off the road since 1968. Some NOS parts collected.

1959 Bonneville 2 dr ht. 389/auto

1960 Catalina 2 dr ht 389/auto
Much memorabilia is already collected and am always looking for more as well.
Things Pontiac related plus anything related to the 1955-81 era.
Some of the things already collected- toys, slot cars, trains, hot wheels, model kits, music, stereo equip, bicycles, motorcycles, boats, etc.
As the museum progresses, I am looking for help on this venture. The primary help needed is time, skills and some parts. Looking for people interested in dedicating some of their time towards this enourmous project.
There will be guest quarters, rv hook ups for those who can stay a weekend or a week.
In addition to the cars, there will be engine & chassis displays. Some of them-
1940- complete chassis, steering, brakes, 6cyl, 3 speed trans, rear.
1954 straight 8 flathead- showing where Pontiac was at the time of the great change in 1955
1981 301 turbo engine- showing the end of the Pontiac V-8 era.
1955-1959 collection, scroll down this page