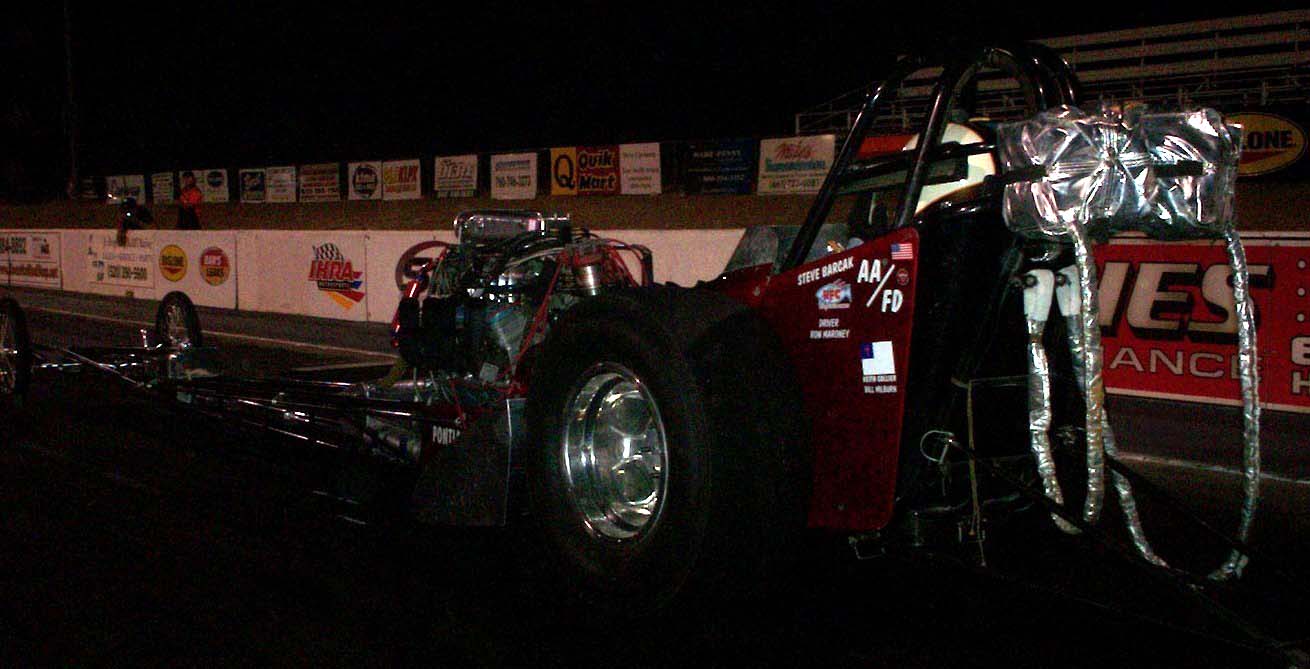 Pontiac Heaven Special aka "Applekrate" AA/Fuel Dragster
225" Stirling chassis. Based on '59 389 block. Many custom parts- 6 bolt main lower end girdle/brace, billet crank, alum rods, custom oil pan and adaptor, custom blower drive, custom fuel pump drive, Don Zig magneto, Mooneyham blower, Enderle injectors, highly modified Super Chief heads ( hi ported ), custom cam and headers, gear drive, Crower 3 disc glide clutch, Lenco reverser (direct drive), 3.90 rear, 40 spline axles, Halibrand magnesium wheels, 12" M&H Racemaster nostalgia tires. A M/T Barcak HEMI top end is in the works for future use. Also billet alum blocks. The goal is to run regularly well into the 5's in the 250mph range.
Owner/tuner/engine builder- Steve Barcak
Driver- Ron Maroney
Best ET 6.77 200mph ( 2006)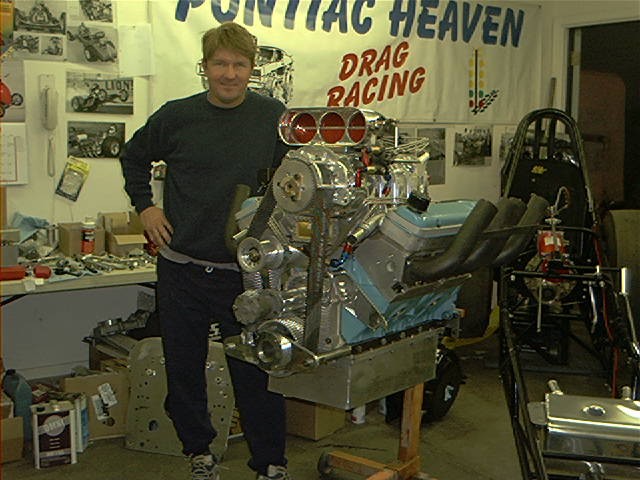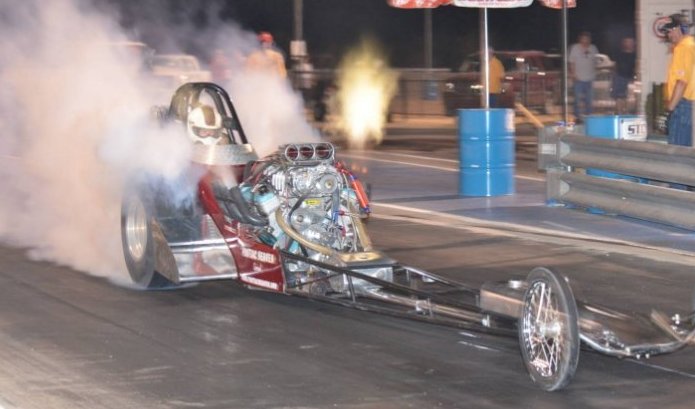 '65 Tempest Altered Wheelbase Funny Car
Rear axle moved forward 7", front of rear wheel well opening moved up 10", front frame stretched 5", 'glass front fenders are stretched and wheel well openings relocated further forward, stock engine location. Engines (3) 428, 541 & 577 all blown and injected. Trans (3) 400thm, 6 speed, Lenco 3 speed. Pontiac Rears (2) 3.90 posi w/ 33 spline axles & 3.64 spool w/ 35 spline axles.
The Tempest will be used for match racing, cruising and event and museum promotion
'68 Firebird fiberglass flip top Funny car body
bottom end features '59 389 block wirth custom 6 bolt lower end with all mains tied together, Titan billet pump, gear drive, billet crank, etc
This pic shows custom high ported heads, custom crank snout support, custom blower drive and fuel pump drive, etc
Mock up of '59 389 bored and stroked to 577", deck raised 2", 6 bolt main lower end girdle, custom snout support, fuel pump and blower drive, 14-17 blower, Enderle injectors, Edlebrock heads, Don Zig magneto.
This shot shows lifter brace, offset T&D shaft rockers, custom ported heads, custom magneto base and fuel pump drive
Here is new custom built HEMI Pontiac shaft rocker on top, '62 M/T HEMI Pontiac
shaft rocker set up below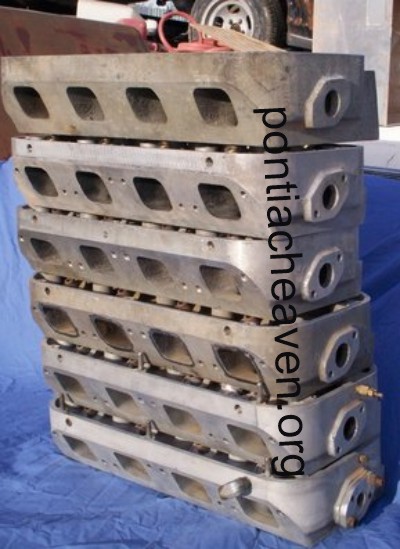 Partial collection of M/T HEMI Pontiac
cylinder heads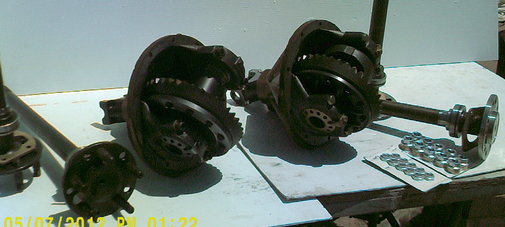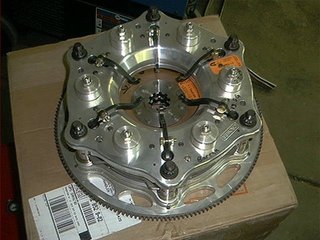 Crower "A" pro series dual disc pedal clutch
Mock up of tall deck 577" with M/T HEMI heads, 14-71 blower in Pontiac Heaven Special AA/FD chassis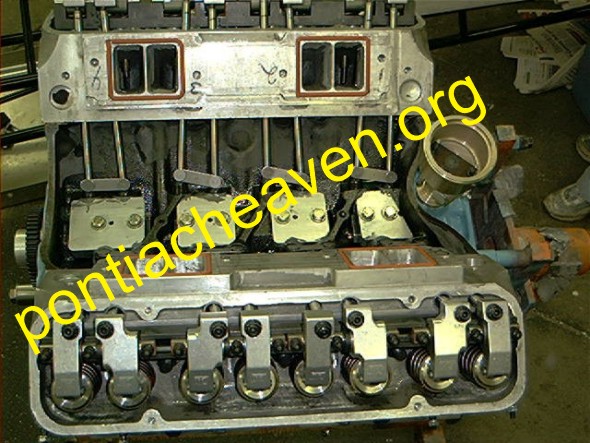 The Tyree Firebird Funny car will be restored to the
way it was while Pontiac powered and be painted in
its original style. More info on museum page.
Looking for more info, pics, etc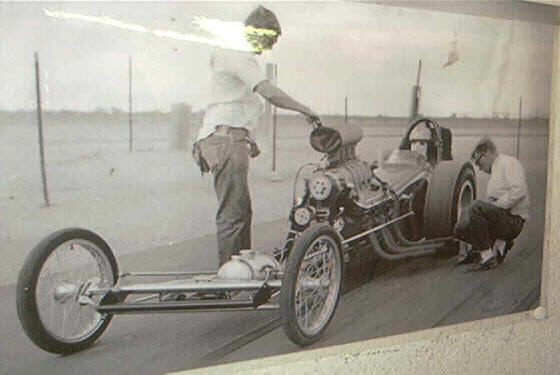 The Turk/Cox/Braswell AA/Fueler has been
added to the Pontiac Heaven museum collection!
This is an original car that set ET and MPH records
with its Pontiac engine on nitro. Car is being
restored to its 1963-4 condition and be a permanent addition to the museum. Looking for pics and further info on this car for its restoration. More info on museum page.
Here is a direct link to its own page.
Turk/Cox/Braswell Pontiac Fueler